Blog
Gigs
Facts
Music
Shop
Links
Albums: This Is Not A Library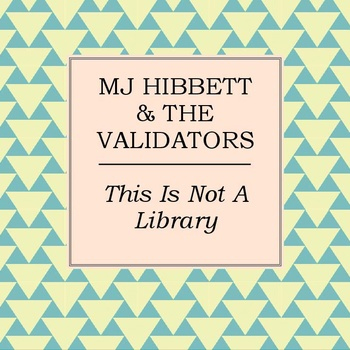 Long sold out on CD this is a lot of people's favourite - with EIGHTEEN songs, including
Easily Impressed
and the ALMOST legendary
One Last Party
you can understand why.
You can get it online here:
Bandcamp
iTunes
Spotify
Amazon
This took three years to make, not because we struggled to make it work, but because it was so hard to get everyone in the same room at the same time. When we did manage to get into the studio we ROCKETED through it - the IDEA this time was to create every sound ourselves, and NOT to cut corners with what those sounds would be. I've always had GRATE IDEAS about what a song should sound like, but have either been unable to make that sound myself, or when I've found people who COULD make them I've been so grateful to them for turning up I've felt unable to keep them there long enough to do so. This time, however, it all came right, and we had a LOT of fun doing so. Hopefully that comes across.
The
extras
section on this one was a thing of GRATE beauty too!
Tracks:
Things'll Be Different When I'm In Charge
The Symbol Of Our Nation
(insert title here)
Falling For Trust
Last Orders
Holdalls Is The New Name For Midland Mainline Lost Property
The Girl Who...
Fat Was A Feminist Issue
Good Cooking
The Back Of The Sofa
Make The World Go Blind
Nothing In Common, Except, Maybe...
Post-Subsonic Bass
You Will Be Hearing From My Solicitor
Everything's Turning Out All Right (everything)
BBC2 (A New Hope)
Easily Impressed
One Last Party


An Artists Against Success Presentation